MY GOAL:
My goal is to be the best agent possible for my client, and provide them service above and beyond
their expectations. I want to use my strong people skills to make this one of the best experiences of
your life.
WHO AM I:
I am born and raised right here in Kitsap County, and have operated a very successful business (Dahl
Glass) as a 3 rd generation owner for the past 23 years. I graduated from Central Kitsap High School,
then received my bachelor's degree at Washington State University with a degree in economics. I
have three wonderful children with the youngest in his senior year of high school. This will allow me to
focus all my time on you my new client giving us all the time needed to make the very most out of the
opportunity. I am a people person, a good listener, proactive, hardworking, motivated, and excited to
provide you exceptional service in this very important decision.
WHAT I CAN PROVIDE YOU:
My long tenure in the glass business provided me a tremendous amount of experience in the housing
industry that I can forward to you in the buying or selling experience. I know what works in houses,
and what doesn't, what appeals, and what does not. I can help match your needs, with what is out
there, or find that buyer that best fits what you have. Living in this area all my life provides me with a
geographic depth of knowledge that will only benefit you as my client. I am well connected in the
community, connected to many other service contractors, familiar with the local school districts, and
very motivated to provide you with excellent service.
WATERFRONT:
I have been very blessed to have lived on the water the majority of my life. I'd like to use this
experience to help you buy or sell waterfront property as my experience will be very beneficial to this
opportunity. Again, I know the area, how waterfront can best be utilized, what areas work best for
what your waterfront needs are, tide tendencies, eastern vs western exposure, and geographically
very well educated. I also of course have a boat, and on the right day would even entertain taking you
and yours out to tour from the "water side" of things.
Testimonials
Thank you for your help and all the work you did selling our challenging lot in Bremerton. You hung in there until you found a buyer and then did the hand-holding on the transaction to keep it moving to closing. I appreciate your help on the sale of that tough lot!
Pam Yee, Co-Personal Representative for Estate of W.A. Looney
Kevin Dahl represented me during the purchase of a vacant lot in Bremerton. I appreciated his prompt responses to my questions and concerns. Since the purchase of this lot was based on the results of a feasibility study, he was quick to communicate to the sellers when I needed to extend the due date. This happened several times! Kevin's patience and quick actions enabled me to purchase the lot, and proceed to build on it. Thank you Kevin, for your promptness and follow through!
Stephanie R.
Our need for a realtor came about quite suddenly when a home in the area we most desired became available and we knew we would need to act quickly. I flew cross-country the day after the house came on the market, and even though Kevin had family visiting that weekend, he was able and willing to carve out ample time to meet with me. Kevin's knowledge in the inner-workings of houses was integral as we considered the pros and cons of purchasing a 40-year-old home. As we went through the purchase process, we were so grateful to have Kevin as our agent, especially as we were living so far away at the time. Kevin is competent, knowledgeable and an enjoyable person to work with. It is my pleasure to recommend him to anyone seeking a realtor in the Kitsap area.
Laura & David Griest Mebane, North Carolina
Kevin was a great representative to move our purchase along smoothly. Kevin is very professional and his word is one you can count on. I would like for John L Scott to know what an asset Kevin is to their brokerage. We could always count on a quick response and instant communication from Kevin. We would use him for our real estate needs.
Tim & Dorthea Poe Poulsbo, WA
Kevin did an outstanding job. He knew the property and the area. He always went the extra mile to get the deal closed.
Bart Ketterling, Ventura, CA
More Testimonials
Pending 8612 Tracyton Blvd NW
Bremerton, WA 98311
Pending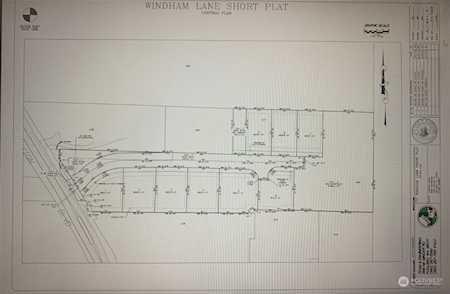 8612 Tracyton Blvd NW
Bremerton, WA 98311